Yacht Elevators
We are the market leader in yacht elevator construction, because every detail counts for us: state-of-the-art design without limitations, detailed planning, reliable timing, engineering excellence, in-house manufacturing and exquisite workmanship.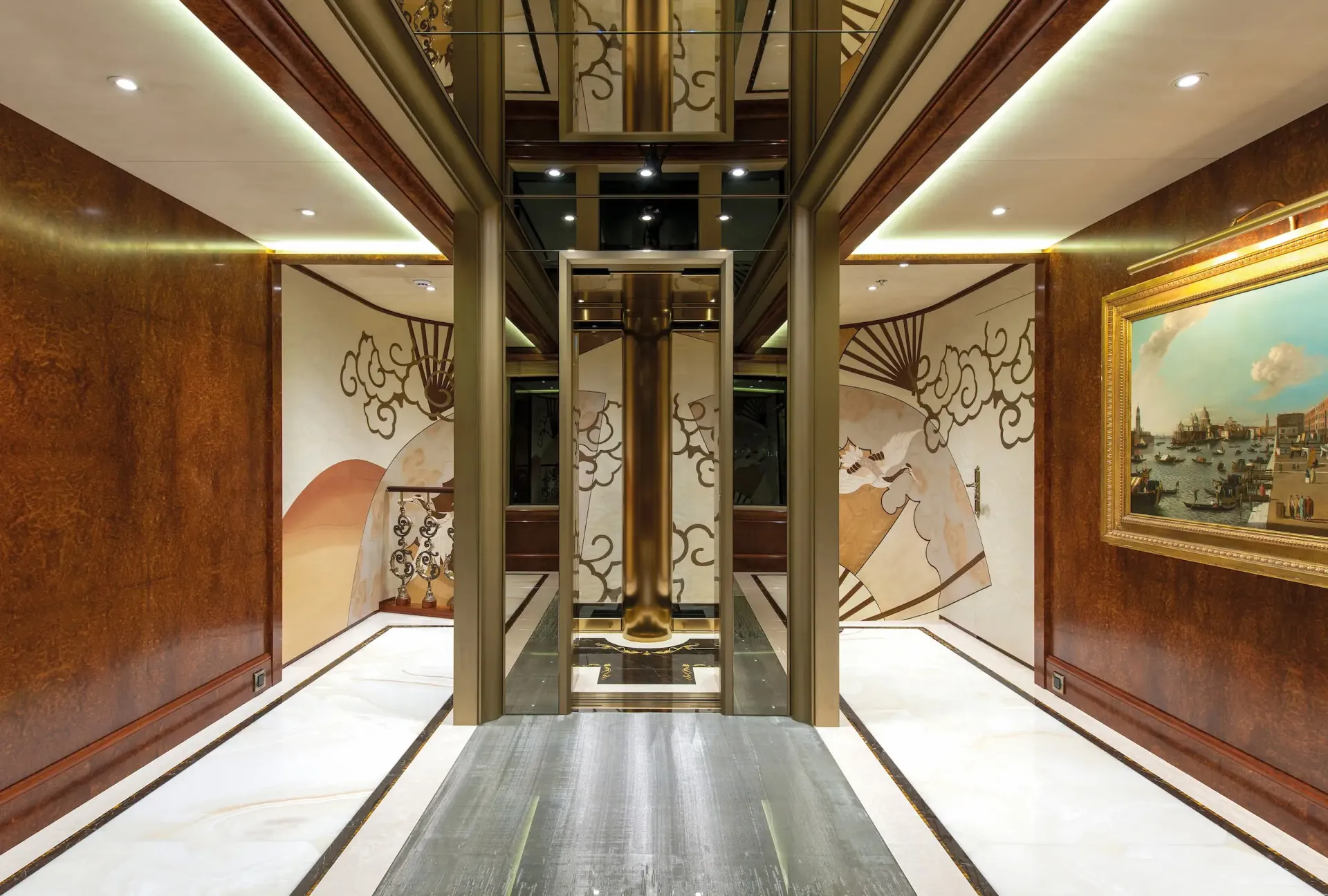 Yacht Elevators: What Matters
A yacht is more than just a boat. It is a space that reflects the personality and style of its owner. This is where technology must strike the right tone between aspiration, perfection and emotion.
Interior Design
Fits perfectly into the interior of your ship
Luxury Materials
Our choice of materials leaves nothing to be desired
Reliability
In use at sea, elevators must be absolutely reliable
Types of Elevators for your Yacht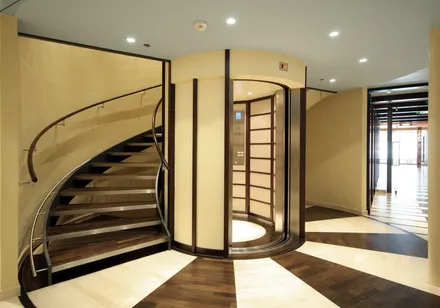 Passenger Elevators
Passenger elevators transport passengers between decks and provide accessibility.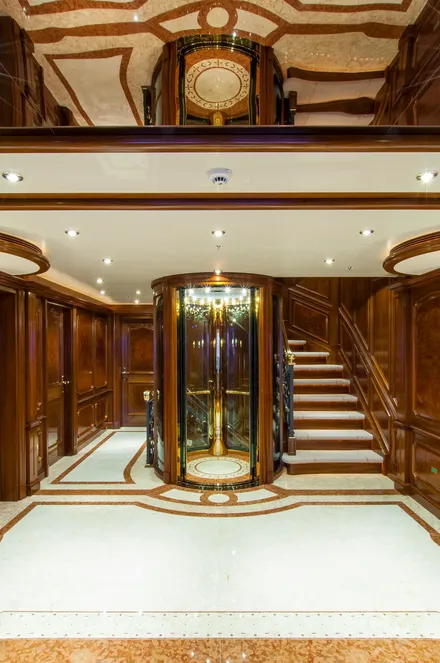 Glass Elevators
Glass elevators are among the most prestigious installations, reflecting interior design themes of openness and technical aesthetics.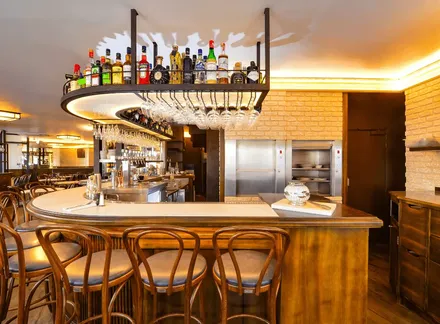 Small Goods Elevators and Dumbwaiters
Small goods elevators transport goods in small quantities. A dumbwaiter is ideal as a vertical connection between the kitchen and the guest.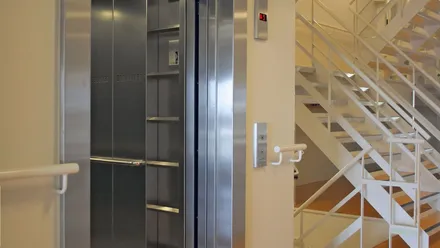 Crew Elevators
Crew elevators are practical helpers on board that assist the crew in their daily work.
Yacht elevators made by LUTZ
Whether for the crew or to transport guests to the many decks: Marine elevators can be used in many ways on yachts and superyachts, facilitating the accessibility on board the vessel. Every little feature of our yacht elevators is designed to perfectly match the ambience of the surroundings. From marble floors to leather-covered handrails: We resort to a selection of the highest quality materials. We make every wish possible! In addition to appearance, technical sophistication is the most important feature of a yacht elevator. Here we can draw on 100 years of elevator experience. Believe us: There is no technical solution that we have not implemented for a customer in our company's history. And we will find a custom solution for your yacht, too. To ensure reliability, it is essential that the lift is serviced regularly. This is especially important for charter companies who need to ensure that their vessels are in top condition when their guests are yachting the world's oceans.