Cruise Ship Elevators: Time is of Essence
A cruise ship elevator must have sufficient capacity to handle a high volume of passengers. Even with several thousand passengers on board and several hundred crew members, guests and employees must be moved swiftly from one deck to another.
At Home on the Seven Seas
Elevators on cruise liners are an important part of the onboard experience, and they must be designed, installed, and maintained with safety, accessibility, efficiency, and capacity in mind.
Speed
Elevators must operate efficiently and quickly to transport passengers to their desired deck or location in a timely manner to minimize waiting time. Especially when it is time for captain's dinner!
Accessibility
Cruise ship elevators must be accessible to all passengers, including those with disabilities or limited mobility. Special elevators for crew members ensure that they can get to their jobs quickly
Design
Cruise ships are floating hotels and therefore the elevator cabin should be as luxurious as the rooms. The cabin floor, ceiling and the entire interior design will match the design of your vessel
Types of Elevators for Cruise Ships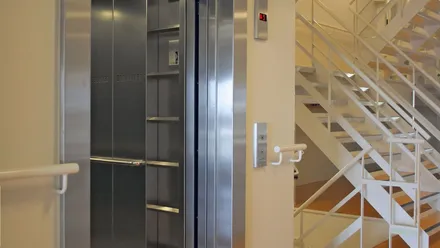 Crew Elevators
Crew elevators on vessels are essential components of the maritime infrastructure. They play a crucial role in facilitating the movement of crew members between decks.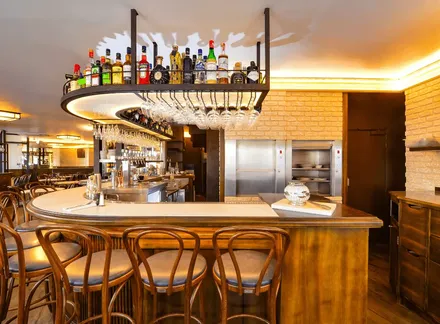 Small Goods Elevator
The dumbwaiter serves as a link between kitchen and guest areas, functioning as a specialized small elevator.
Frequently Asked Questions about Elevators for Cruise Ships
Lutz Elevators: Focused on Customer Solutions
LUTZ Elevators has almost 100 years of experience in elevator construction and marine elevator service. As a Hamburg-based company, we have always been close to the port and the latest trends in the cruise ship industry. We are marine elevator specialists through and through. Our own specialized production facilities close to Hamburg ensure that the entire process – design, production, assembly and maintenance – remains in the hands of experts from start to finish. This autonomy not only guarantees the highest levels of quality and sturdiness, but also allows you to be a part of the creative process at every stage. No matter where your cruise ship is based - on a river or an ocean - we will find the best possible solution for you. You can choose where to place your elevator: Within a staircase or anywhere in the vessel. The design can be adjusted to your taste and needs. Round elevators with see-through doors, golden hand rails, spots in the cabin ceiling - we will make it possible. Elevator doors should be designed should be constructed with fire-resistant materials. Cruise ship elevators should have a high capacity to accommodate a large number of passengers and crew members. This means that elevators should be spacious and have enough weight capacity to carry a large number of people and their luggage.