Passenger Elevators for Your Vessel
Passenger and panoramic elevators on vessels are an important part of the mobility on board. When engineering elevators for vessels, a long service life and technical sophistication go hand in hand with creating convenience for passengers and crew.
Specific Safety Features
Passengers can partly free themselves from the cabin using a roof hatch
Stability
Construction for passenger elevators on a ship is much more stable, as the vessel's movement needs to be taken in account
In Accordance With Class
We know the regulations of classification societies and are aware of different test procedures
Passenger elevators often need to be small and compact to fit into the limited space available on board.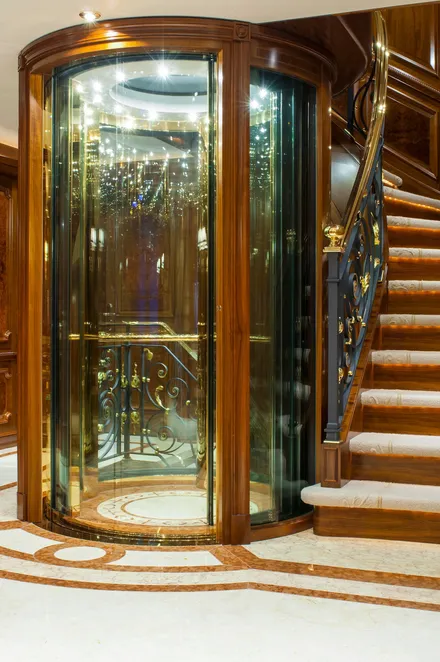 Luxury Design
Elevators on yachts ferries or cruise liners must harmonize with the overall design of the boat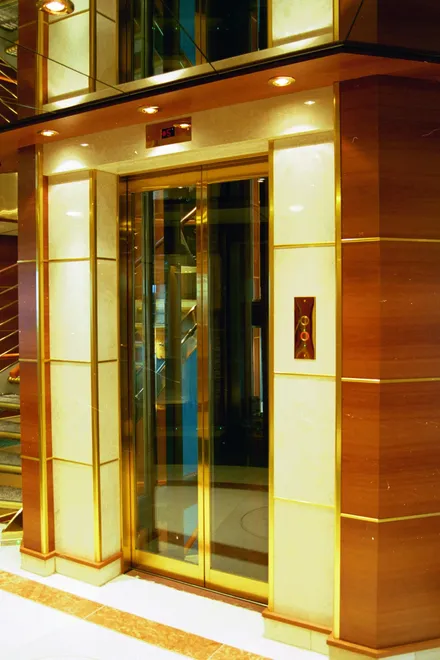 Use of materials
The materials used for the elevator must meet the requirements of durability, quality and aesthetics and be reliable in changing conditions.
Our services
Our elevator service experts takes care of your passenger elevator and ensures safety and well-functioning everywhere you go. We have been closely associated with shipbuilding for generations. As part of the maritime industry, we are well acquainted with the latest developments and know our customers' individual requirements.
Passenger Elevators by LUTZ Elevators
LUTZ Elevators is the perfect destination for all your passenger elevator needs. With nearly 100 years of experience, we tailor each lift to your unique requirements. Whether you're looking for a cost-effective model or a lift that's customized to your specifications, our flexible modular design using highest materials ensures you get exactly what you want. We take into account your specific dimensions and needs to ensure your complete satisfaction for years to come. In addition to professional installation, we offer comprehensive repair and maintenance services, including the provision of all common spare parts. Choose LUTZ Elevators for your next elevator project, and experience the perfect combination of quality and customization. Modern elevator control features such as peak traffic detection, remote monitoring and advanced group control systems ensure that waiting times are kept to a minimum, even at the busiest times. Our marine passenger elevators are designed in such a way that they become an integral part of what will certainly be an unforgettable experience for everyone on board.